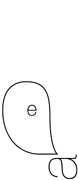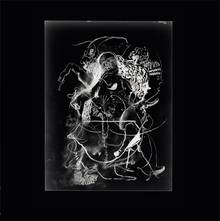 Tolouse Low Trax, Michael Bauer, Peyman Rahimi, Thomas Schütte
Corridor Plateau
LP/DL
AE013
Nov 1, 2011
Published as an edition for the Corridor Plateau exhibition project, Apparent Extent catalogue number 13 features phantasmatic art works by Michael Bauer, Peyman Rahimi, Thomas Schütte and music by Düsseldorf-based producer and DJ Detlef Weinrich, aka Tolouse Low Trax.
Corridor Plateau derives its inspiration from the dark dystopic fiction of H.P. Lovecraft. The music consists of six sequential electronic pieces called "Gang 1-6" by Tolouse Low Trax, also known for his work in the electro-acoustic rock group Kreidler as well for his curatorial works at Salon des Amateurs in Düsseldorf. Moving between indifferent sound- and noisescapes and percussive electronic songs, Tolouse Low Trax's instrumental pieces for Corridor Plateau form an état labyrinthique and were developed as homage to the diasporic sonic worlds of French composer Ghedalia Tazartes.
Cover, inner sleeve, and label are allotted to each of the contributing artists and function as individual artist editions. Michael Bauer embellishes the front cover with a complexly structured, inversely reproduced charcoal drawing. The inner sleeve features two anthropomorphic black & white lithographic prints by Peyman Rahimi, from his ongoing "Wesen" series. The labels depict the two male busts by Thomas Schütte from "Berengo Heads" (2011), his series of Murano glass sculptures.
The vinyl was mastered and cut in reverse by the Swiss sound artist and experimental engineer Flo Kaufmann. The needle travels from the center to the rim of the record, in order to achieve maximum bass impact at the peak of each track.
Corridor Plateau is the third and final record in a 2011 series of vinyl AE editions for Kunstverein Schwerte that has had a programmatic focus on artist/composer collaborations. It follows AE011 "Vision Vulkano" by Angela Fette & Christian Jendreiko and AE012 "Unbestimmt" by Rosilene Luduvico & Hauschka.
Tracklist:
A-Side
Gang 1 (15:53)
B-Side
Gang 2 (5:03)
Gang 3 (4:00)
Gang 4 (3:00)
Gang 5 (4:26)
Gang 6 (3:26)
Music written and produced by Tolouse Low Trax.
Analogue tape premastering by Gordon Pohl.
Mastering and vinyl cutting by Flo Kaufmann.
Cover artwork by Michael Bauer.
Inner sleeve artwork by Peyman Rahimi from the series "Wesen".
Label artwork by Thomas Schütte from the series "Berengo Heads".
Layout by Adeline Morlon.
Image editing by Henning Krause.
Released 2011 in cooperation with Kunstverein Schwerte, Schwerte, Germany on invitation by Christian Freudenberger and Markus Karstiess.