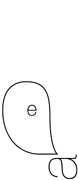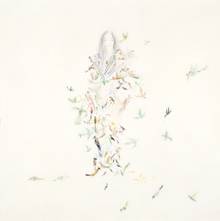 Hauschka & Rosilene Luduvico
Unbestimmt
LP/DL
AE012
December 2011
Two epic tracks by two Düsseldorf residents.
Prepared pianist Hauschka aka Volker Bertelmann and Brasilian painter Rosliene Luduvico with an ad hoc recording session in preparation for their collaborative show "Unbestimmt" at Kunstverein Schwerte, Germany from Sept 01 to Oct 16, 2011 on invitation by Christian Freudenberger and Markus Karstieß.

Losely themed around the forests near the artists birthplaces in Northern Brasil and Western Germany with its gods, myths and Maerchen, we hear stories and chants over Hauschkas trademark piano experiments drenched in dark delay.
Tracklist:
Side A: Macunaíma (15:31)
Side B: Nachts der Wald braucht so ganz viel Ruhe (18:20)
All music composed, produced and recorded by Rosilene Luduvico and Volker Bertelmann at Studio Zwei, Düsseldorf. Volker Bertelmann published by Bosworth Music GmbH.
This recording is supported by Kunstverein Schwerte.
Cover concept & Artwork: Hauschka & Rosilene Luduvico
Layout: Adeline Morlon.
Lithography: Henning Krause