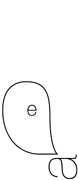 Johanna Billing
"I'm Lost Without Your Rhythm"
LP + Download
AE008
21. Januar 2010
Working mainly with video and group performances, Johanna Billing (1973, lives and works in Stockholm) is known for her investigationsinto unique collaborations and unscripted, spontaneous, collective experience. Hovering between staged fiction and documentary footage, her films are a record of untrained performers participating in artificial situations set up by the artist, left to unwind according to their own terms."
"Centered around "My Heart," a composition by Swedish drum and voice duo "Wildbirds & Peacedrums," Billing's newest project presents a class of amateur dance students in Iasi, Romania, rehearsing during the Periferic 8 Biennial of Contemporary Art in Oct 2008. The film and soundtrack link several days of activity inspired by the works of Trisha Brown and Yvonne Rainer - a continuous process, one in which the dancers are watched by an audience, free to come and go as they please - resulting in no final performance as such. The work is a result of collaboration between choreographer, musicians, dancers and audience.
A Side
01. My Heart, 07.32 min
02. I'm Lost Without Your Rhythm, film soundtrack 2009, 11.27 min
B Side
Live cuts and themes from the I'm Lost Without Your Rhythm Workshop
October 6 - 8, 2008, Iaşi
01. Up and Down the Stairs, 2.10 min
02. A Choreography with Breaks, 1.07 min
03. Descriptions, 1.13 min
04. Listening to the Marimba, 1.49 min
05. Typewriters and Percussion, 2.29 min
06. Looking out of Windows, 6.27 min
07. Heartbeats, 0.40 min
08. Sound and Rhythm, 4.14 min
Live musicians:
Theodor Popescu (drums, percussions), Paul Pintile (piano), Cristina Lupu (marimba, percussions), except B 04 Karl-Jonas Winqvist (marimba).
Additional soundtrack recordings:
My Heart (originally written by Mariam Wallentin and performed by Wildbirds & Peacedrums) performed by Per Lager (drums, vocals), Andreas Soederstroem (marimba, steeldrums, vocals), Pia P?toft (vocals), Pernilla Axerup (vocals), Johanna Billing (vocals), Karl-Jonas Winqvist (vocals). Produced by Johanna Billing. Recorded and mixed by Tuomas Hakava at Up and Running Studios, Stockholm. Soundtrack mastered by Joachim Ekermann. Record mastering by Michael Heilrath at Bereich03, Munich.
A film by Johanna Billing / Choreography by Anna Vnuk / Cinematography by Manne Lindwall, Alexandru Grigoras, Johanna Billing / Sound by Paul Gradinariu / Stillphotographer: Lavinia German / Project coordinator: Alexandru Bonegru / Assistants at Casa di Studentilor: Adrian Poroh, Elvys Sandu Prisecaru.
Featuring: Cristina Bodnǎrescu, Denisa Pirţac, Florin Caracala, Sandra Prigoreanu, Laurenţiu Vasilache, Corneliu Laur, Bianca Buhǎ, Adrian Iacov, Oana Teodorescu, Monica Gavriluţǎ, Giana Mathaboya, Lucian Sarbu.
Film produced in collaboration with Camden Arts Centre, London, Modern Art Oxford and Arnolfini, Bristol as part of the 3 series: 3 artists, 3 spaces, 3 years in 2009 and in the frame of Periferic 8 - Art as Gift, 2008 Biennial for Contemporary Art Iaşi with support from IASPIS, Stockholm. Record produced by Arnolfini, Johanna Billing and apparent extent, 2009. Thanks to Theodor Popescu and the National Opera in Iaşi for lending the marimba, Anticariatul Grumǎzescu, Adrian Căliman at Casa di Studentilor Alexandru and Mircea Ignat at Qusar Dance, Alexandru Bonegru, Matei Bejenaru, Dóra Hegyi, Henry Moore Selder, Julian and Karl-Jonas Winqvist.
Cover Design by Abaeke, London.
Distributed by A-Musik.