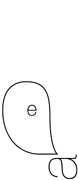 Johanna Billing
This Is How We Walk on the Moon
LP
AE006
September 2, 2008
Distributed by A-Musik
This is the second album of the Swedish artist Johanna Billing on apparent extent featuring the original soundtrack to the film first screened at documenta 12. A group of young people climbs on board to learn how to set sail and navigate a small ship. Arthur Russell's song "This Is How We Walk on the Moon" is the reference in the short movies title and its music. Russell is the now iconic celloplaying composer and music producer, who spaced out between New Yorks avantgarde at "The Kitchen" and disco underground.
Johanna Billing about title and song: "This song has stayed with me for a number of years and I've always been very fascinated by the sentence: This Is How We Walk On The Moon. That such a small word, "this", can contain so much – it seems to me as if he's trying to describe "this is what we in particular do today, in this particular 'now'." History has described walking on the moon as man's – or rather mankind's – great step or leap. Today, forty years later, it's interesting to think about what now constitutes a great step, or a step into new or unknown territory. And to consider the relationship between what is regarded as being a great step for people at the individual level and for the society we live in."
The record comes with a postersize interview between Johanna Billing and Jacob Fabricius director of Malmö Konsthall. Poster and sleeve designed by Åbäke (thanks!).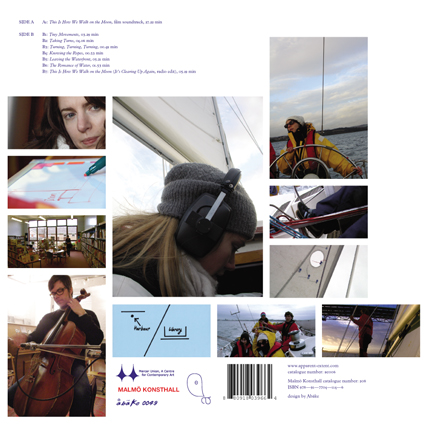 Production credits:
Cinematographers: Manne Lindwall and Johanna Billing / Sound: Pia Patté / Featuring: Johnny Lynch, Emily Roff, Joe Collier, Jenny Gordon, Guthrie Stewart / Musical soundtrack arranged by Johanna Billing and performed by Johnny Lynch, vocals, Karl-Jonas Winqvist, vocals, Sara Wilson, vocals, Andreas Söderström, guitar and melodica, Christian Hörgren, cello, Henry Moore Selder, guitar and bass, Tuomas Hakava, guitar and organ / Recorded by Tuomas Hakava in Up and Running Studio 2007, except for the opening song "The Western," written and performed by Woo (Independent Project Records 1989, www.woo-music.com). Original version of "This Is How We Walk on the Moon" written by Arthur Russell (Point Music/Orange Mountain Music, 1984)

Soundtrack mixed and mastered by Joachim Ekermann, Make Wave / Title cards design by Åbäke / Recorded on the Firth of Forth and at Port Edgar Marina, South Queensferry, Edinburgh / Co-produced by the Collective Gallery's "One Mile" program, lead artist Kate Gray, co-ordinators Kate Stancliffe and Siobhan Carroll, production assistant Jill Brown, with support from the Scottish Arts Council Lottery Fund and The Paul Hamlyn Foundation and by documenta 12 with support from IASPIS, International Artist Studio Program in Sweden.

This Is How We Walk on the Moon Soundtrack LP is produced by apparent extent in collaboration with Malmö Konsthall and Mercer Union, A Centre for Contemporary Art, Toronto in 2008.
artist website: www.johannabilling.com