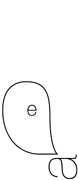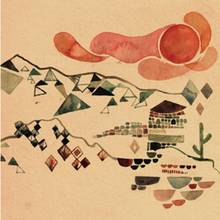 The Paper Hats
Deseret Canyon
CD, LP and Download
AE005 - SOLD OUT!
CD Release - May 29, 2009
Tracklist:
A
1. Man of Oran, 13:05
2. Parliament of Birds, 11:57
3. The Green Cigar Kept Smiling, 3:06

B
4. The Sleeping Prophet, 6:20 (featuring Paul Niehaus)
5. Hermit Kingdom, 6:18
6. Waltz of the Circassian Beauties, 4:25
7. Crystal Palace, Sea of Glass, 12:15 (featuring Paul Niehaus)

DESERET CANYON is recorded by Mark Nevers at Beech House in Nashville, TN. Additional recordings by Joe Pisapia and Ryan Norris. All music and noises by William Tyler. Pedal steel guitar on "Sleeping Prophet" and "Crystal Palace" by Paul Niehaus. Mastered by Jim Demain. Songs written by William Tyler copyright 2008 Spooky Buffalo (ASCAP). "Crystal Palace" contains a section from "Poor Little Bennie" (traditional).
Cover painting by Alice Stevenson.
Portrait of William Tyler by Rebecca Gillespie.
Sleeve by Åbäke.
Photos of The Paper Hats at PHIL Vienna.
(Photos by Agnes Prammer.)
Press:
"Seine Musik ist so präzise und sehnsuchtsvoll amerikanisch wie die Fotos von William Eggleston oder Stephen Shore." Junge Welt